Today is tuesday, thus another self portrait. Today I am feeling confused and frustrated. I love my life and everone in it, but sometimes I wonder if I am meant to do more than wash dishes, fold laundry, make food for everyone, clean up said food... mop, pick up toys... mop again, and then run off to work so that I can massage people and make then relax and feel better. GUH!
I used to do alot more art... I used to sing (rather well I might add)... I used to have these silly dreams of running off to New York and being "something". And somehow over the years I have let it all slip away. I have not gotten my hands really dirty creating anything in so long I can't even remember exactly what it feels like. I sing everyday, but to an audience of children younger than 5, who really don't appreciate it and ask me to "turn it down a smidge" so they can watch Spiderman in peace.
I tried to write some lyrics yesterday, oh dear... what a joke that turned out to be. My mind used to be so switched on to those kinds of things, I used to see something as random as a leaf blowing through the gutter and beautiful poetry would come into my mind and I would write it down... Now I see that and the words just don't come. ARGH it is so frustrating and confusing.
This is me, Frustrated and Confused...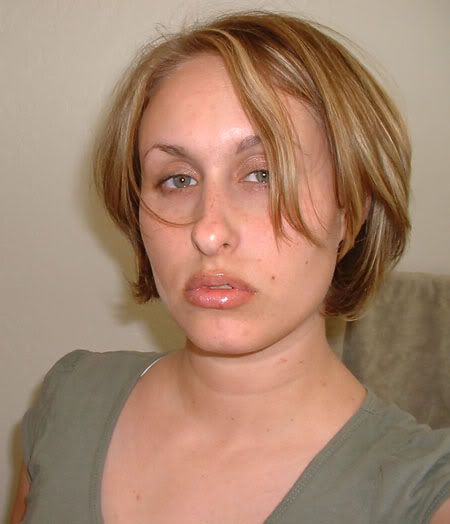 I bought myself a notbook the other day, nd I plan on writing in it everyday, and sketching in it when I have a break at work. I hope that soon my creative spirit returns to me so that I can find myself again.